Round the Island Race
Round the Island Race
The Round the Island Race is organised by the Island Sailing Club and is the largest, and most spectacular, yacht race of its kind in the world!
This is the race that everybody wants to enter!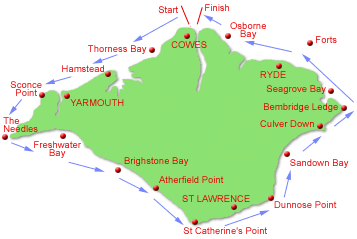 Nothing quite matches up to the thrill of taking part in the Round the Island race, one of the worlds' largest yacht races. Every year around 1,700 yachts take part; gathering off Cowes in the early hours of a June morning, the massive race fleet sets off to race anti-clockwise around the Isle of Wight, finishing back at Cowes in the afternoon or early evening.
Don't miss your opportunity to take part in the Round the Island Race. Individual places are available aboard yachts from our matched fleet of Sigma 38 yachts.
Come & join in the fun!