Online Course - RYA Essential Navigation & Seamanship

RYA Essential Navigation & Seamanship - Online Course
The RYA Essential Navigation course requires no previous knowledge and teaches the essential navigation and seamanship skills to take a vessel out to sea. The Essential Navigation course can be taken online and will require approximately 6 hours to complete. This Essential Navigation and Seamanship RYA certificate course is designed to give those who venture out on the sea an introduction to the basic concepts of maritime navigation and is suitable as an introduction to essential navigation techniques for Sub-Aqua Divers, Power and Sports boaters, Sea Anglers, Boat masters and those yachtsmen and motor boaters who would like to ultimately progress on to RYA Day Skipper.
From the comfort of your home you will learn all the essential navigation and seamanship skills: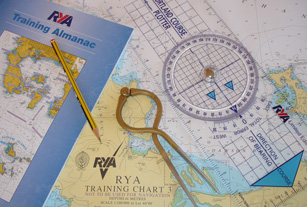 • Essential Navigation
• Pilotage Techniques
• Weather Forecasts and their sources
• Basic Passage Planning
• Safety
• Basic Rules of the Road
• How tides affect us
• Introduction to GPS and Electronic Charts
• Buoyage System
This Navigation Course is for beginners
The RYA Day Skipper theory certificate may be attained by attending a further two weekends training course within 12 months of completion of the Essential Navigation course. Attending the RYA Day Skipper theory course will give you all of the essential navigation and theoretical knowledge required to move on towards the RYA Day Skipper practical course and RYA Day Skipper qualification.